At Salon E Achrafieh, you can rest assured in knowing that you are receiving a treatment by the hands of the best barbers in Beirut.
This means that the barbers in our salon are constantly trained and updated on any new trends in hair and beard styling. They know everything, and we bet you if you give them the name of any hairdo, they can replicate it without even seeing it.
This is how much effort we put into our work and we hope to provide you with the best experience possible and the best results achievable. We know that there is a lot of pressure on us to deliver quality work, based on our name and legacy and we strive to keep our name in the same level and to keep pushing it over until we can be formally known as the one and only barber shop in Lebanon for men's hairstyling.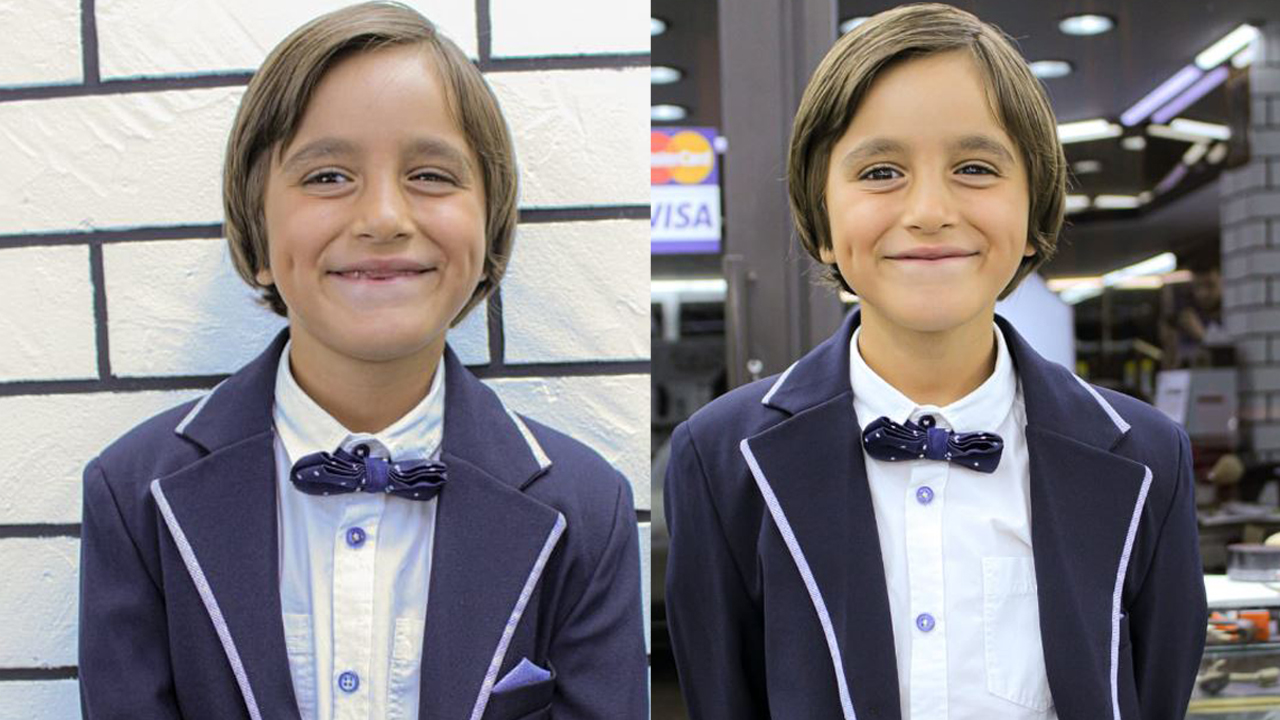 When it comes to hair styling...
there is no barber shop in Lebanon that can give you the variety of hairstyles/ haircuts as much as we do. In our shop, we provide a selection of haircuts that fall into three categories. These are the short haircuts, medium length haircuts, and long haircuts. Additionally, in each category of these, there is a wide range selection of haircuts to choose from.
In the section of short length haircuts,
there is a general trend this year of making the hair shorter on one part of the head compared to the other. For example, in the crew cut, the hair is tall on the upper side of the head, yet shorter on the sides and the back. Similar designs can be the undercut, the disconnected undercut, and the low, mid and high faded haircut. A different short haircut or hair design is called the side-part haircut, which is still to this day one of the most popular haircuts in hair fashion. And finally, there are other short hairstyles that are not as popular as the previous one but are seen this year nonetheless. These include the Ceaser cut, French crop and buzz cut. Feel free to Google search these cuts and select the one that convinces you the most and be sure that our salon in Achrafieh has the capacity to replicate it.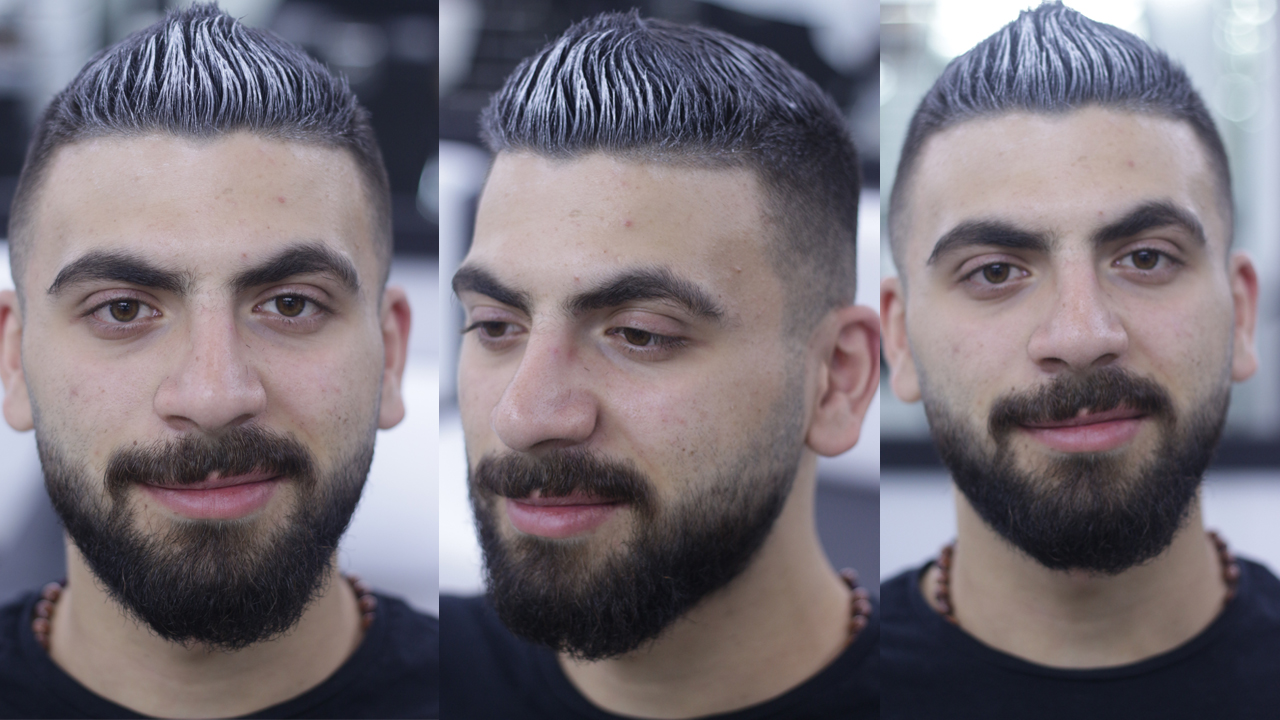 In the section of medium length haircuts,
there exist hairstyles for people who like to experiment with longer hair but still wish to look professional in the office. For these men, there is one barber shop in Beirut that can understand and achieve that balance! Our shop! We understand how to do a perfect bro flow or a pompadour or a slicked back or a quaff that can make you appear sophisticated yet playful at the same time. However, if you have a medium length hair but wish to follow the trend of unsymmetrical hair distribution, you can get the blowout, which is practically a crew cut but for medium length hair. For more classical haircuts, you can get messy waves, a fringe, or a comb over. But, if you want to look edgier, you can go with a faux hawk, or a head part.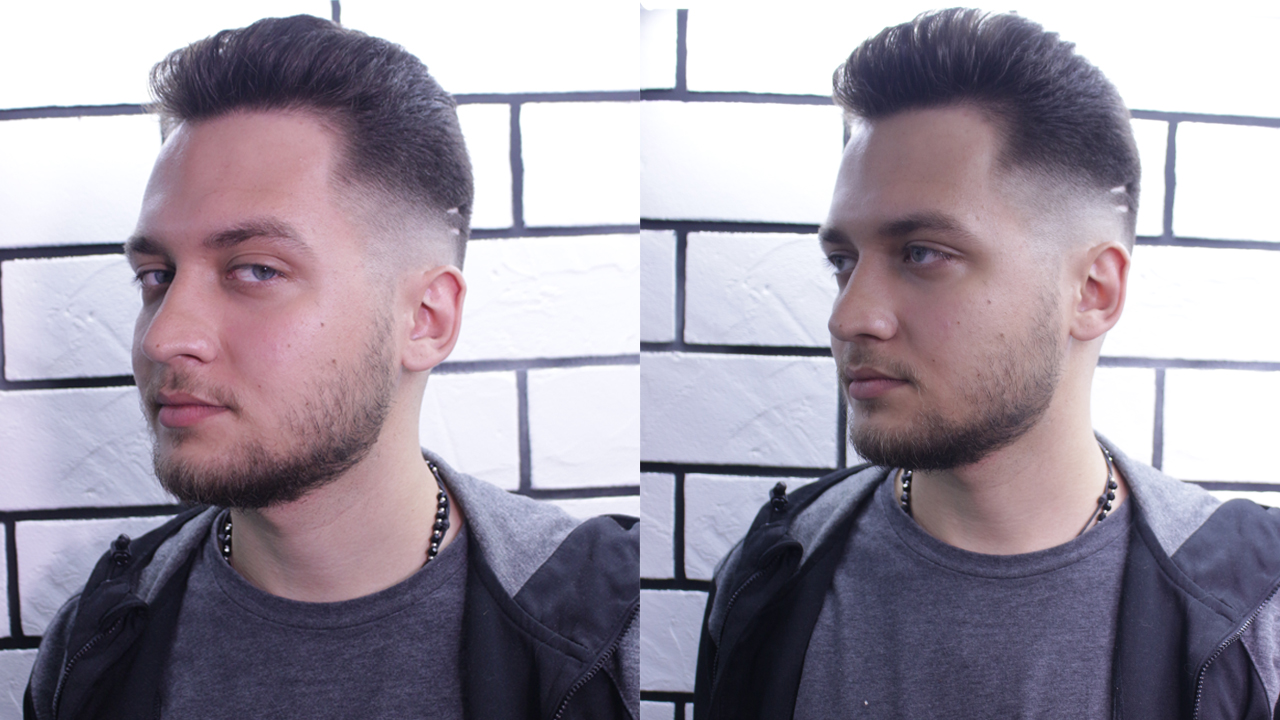 Finally, in the section of long length haircuts,
nothing defeats the long loose waves or curls. However, some men may prefer to having long straight hair and some would choose to part it to one side. As to the styling of long hair, some prefer to keep it loose, while others choose to makes it into a ponytail or a half up tie. There is a trend also of man buns and man braids or even a combination of both. But, keep in mind that dealing with long hair is not that easy and requires the utter most care of the best barbers we have!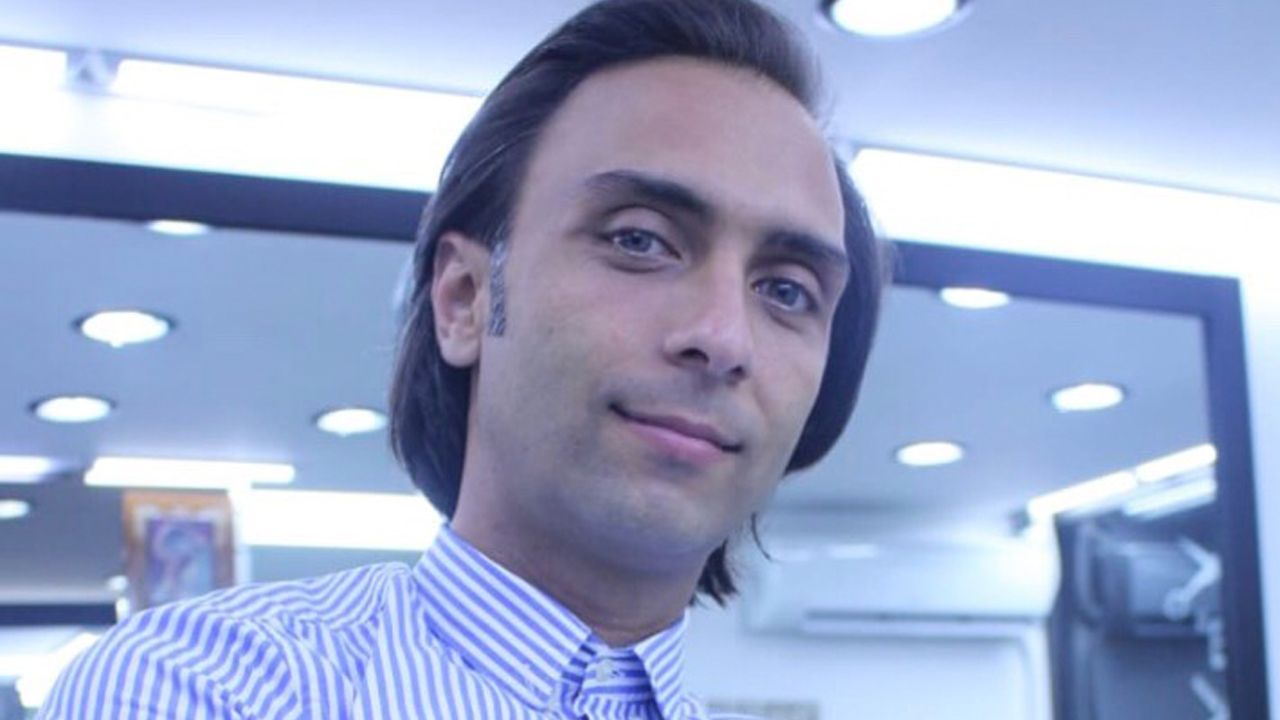 As for the trending colors of hair for the year 2019-2020, our salon which is one of the best hair salons in Beirut, has barbers that can mix and match colors according to your taste and to what is trendy yet looks good on you.
This year's trend in men's hair color includes the following:
platinum waves, purple and pink, smoky grey curls, multi-coloring, trendy ash grey, turquoise and blue, brownish grey, natural black and green on the side, copper brown, orange and peach color melt, neutral dark blonde and golden highlights. Choosing a different hair color is the easiest way to experiment with a new look without having to fear the aftermath as hair coloring is quickly reversible. However, in our shop, our hardworking barbers in Achrafieh guarantee that you would love your new hair color.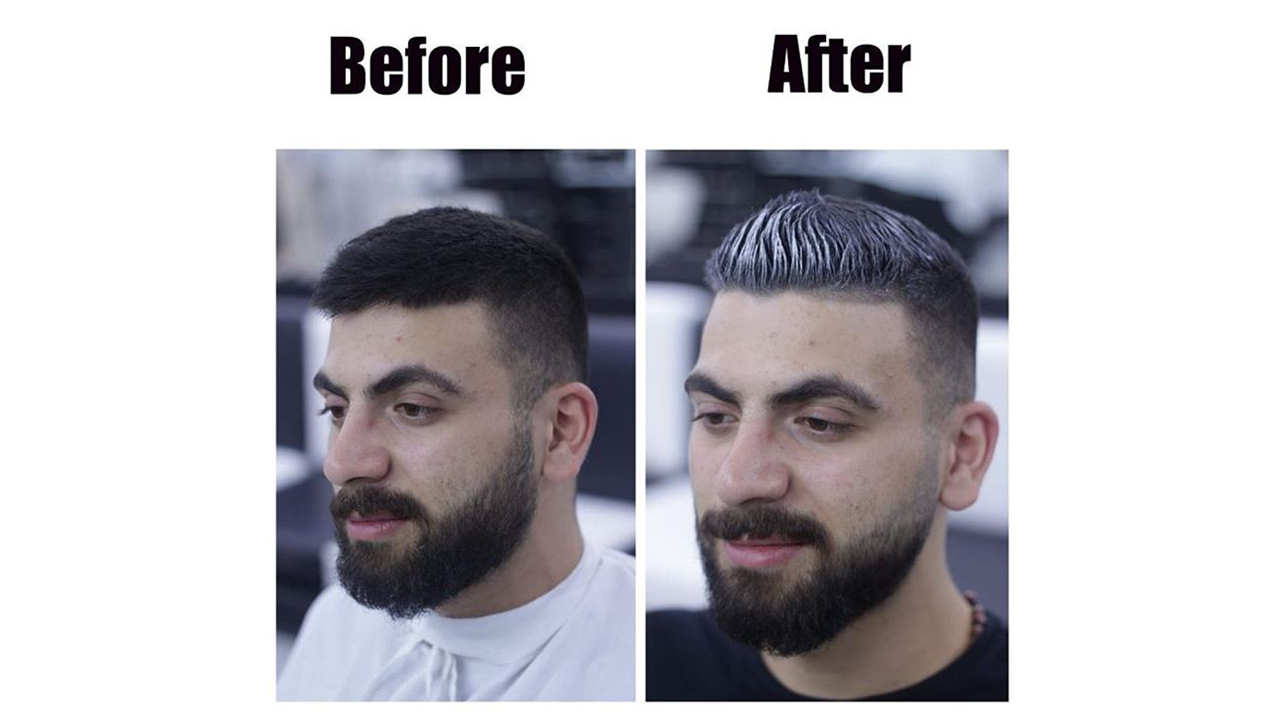 Additionally, 2019 is a year where a lot of men have discovered the beauty in using hair accessories.
Some have started to use head bands and thanks to our amazing hairstylists have found the perfect way to pair them with their new hair styles and haircuts. Our barbers have found a way to make men comfortable in wearing these bands by adding a sense of masculinity into the haircut and making it sleek and edgy.
At Salon E Achrafieh, our philosophy is that a good hairdresser is supposed to style the hair in a way that allows the client to transform it at home from disheveled after sleep to perfectly looking in a matter of seconds.
This is what a good barber in Beirut does. He transforms hair dressing from a job to a service, where people use this service to make their lives easier. We consider it a huge success when a large portion of our clients tell us that since they visited our salon. They have found it a lot easier to wake up in the morning and simply dress their hair with a light brushing and then head to their work. It is an honor really to be a part of our client lives and we hope to become a part of your success story too. Contact us today!